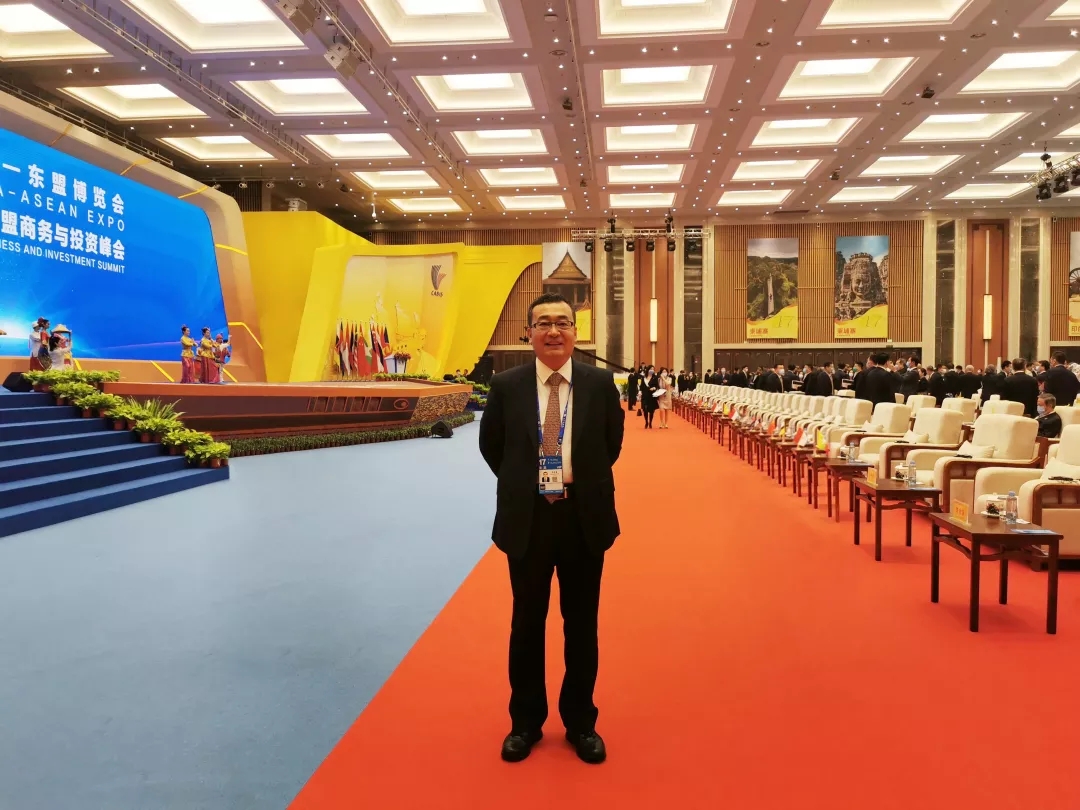 On Nov. 27th, CRIG Chairman Bi Yanchun attended the 17th China-ASEAN Expo in Guangxi. The Expo was held both online and offline . Enterprises from 22 countries like Japan, France, Italy and Russia in addition to the exhibitors from China and 10 ASEAN countries took part in the Expo. Bi attended the Opening Ceremony upon invitation.
Bi met with Arthayudh Srisamoot, Thai Ambassador to China during his stay in Guangxi. Bi said that there were broad prospects for cooperation between CRIG and Thailand, and CRIG would take part in the construction of high-speed railway and other infrastructure projects in Thailand. Srisamoot said that he was looking forward to taking high-speed railway to travel between China and Thailand on an early date, and hoped to visit the HQ of CRIG in the future.
During his stay in Guangxi, Bi also met with leaders of China International Contractors Association and of the Department of Commerce of Guangxi Zhuang Autonomous Region, and exchanged views on furthering their business contact and extensive cooperation.