CRIG is Awarded the Title of Grade AAA Credit Rating Enterprise for International Contracting in Year 2020 Once Again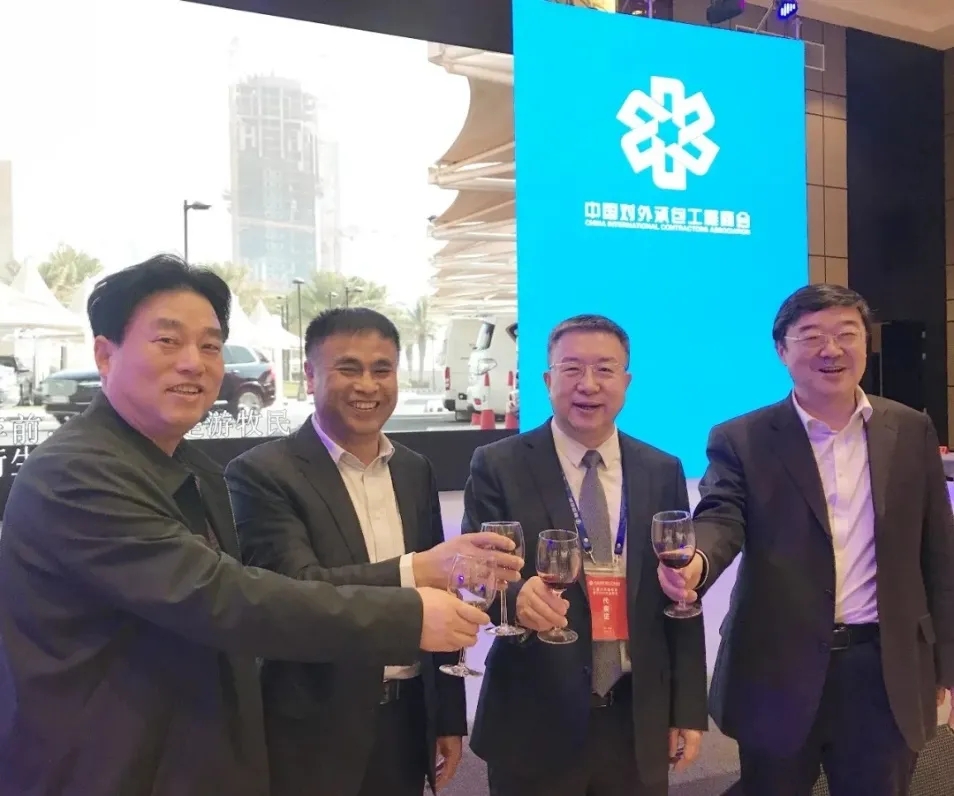 From Dec. 24th to Dec. 25th, the 6th Plenary Session of the 7th Council of China International Contractors Association (CICA) & Industry Annual Conference 2020 was held successfully in Xi'an. CRIG President, Guo Wei was invited to attend the Event. During the Conference, 49 entities including CRIG were awarded medals and certificates as Credit Grade AAA Enterprises for International Contracting in 2020. To date, CRIG has won such honor for five consecutive years.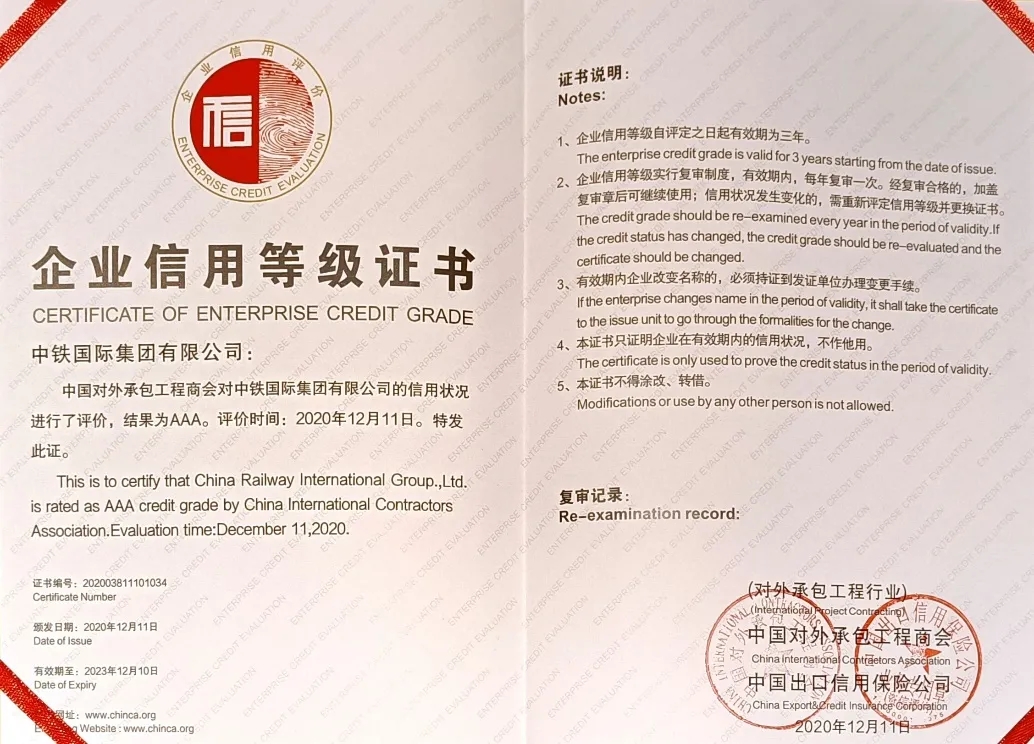 The enterprise credit rating organized by CICA is not only the credit ID for an enterprise to carry out foreign business, but also an important proof of its comprehensive abilities to conduct overseas business. And it has been highly focused and recognized by Governments, domestic and foreign industrial institutions, financial institutions and related enterprises. Enterprises with excellent credit rating will enjoy more favour and convenience in their participation in CICA's business coordination, project recommendation, and in their application for related national preferential policies and financial and insurance support, etc. The awarding of the highest AAA credit rating to CRIG is a full affirmation by concerned supervising authorities of CRIG's credit record, market development capability, project execution and risk prevention abilities in recent years.
Over 400 people in total ,including the representatives of more than 150 council member enterprises of CICA and the representatives of related commercial authorities, financial institutions, industry associations, machinery and plant manufacturers and consulting service firms, and other concerned industries, attended the said Conference.